Wall mounted jib crane gives a great opportunity to use the construction pile of the building without loosing any additional space.
When using wall mounted jib crane supported from down, it is possible to use the maximal height.
Wall mounted jib crane with support from up, has a lighter construction and can therefore be used in spaces where there are no limitations regarding height. The arrow of the crane can be made from light profile, which makes the jib crane even easier to handle.
To form an incuiry following information is needed:
Needed lifting capacity
Needed lifting height
Lenght of the arrow
To find the most suitable solution connect our crane department.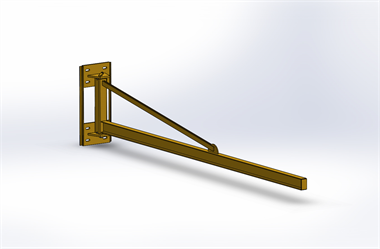 Wall mounted jib crane with upper support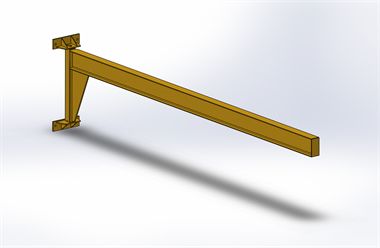 Wall mounted jib crane with support from down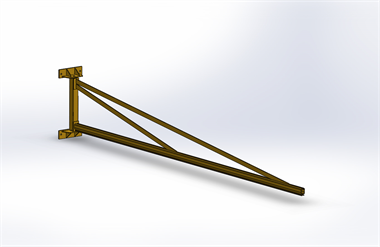 Wall mounted jib crane with upper support and light profile