Columb mounted jib crane can be mounted to all kinds of workplaces. Only premise is a floor surface in compliance to the crane parameters or a foundation. Ligh movement of the arrow is ensured by arrow fixing with bearings. With heavier loads the arrow can be moved with engine.
Column mounted jib crane with downwards support can thanks to its compact design use the maximal height.
Column mounted jib crane with upper support has an arrow with lighter construction and can therefore be used in rooms where there are no restrictions in height. Loight profile can also be used as the arrow of the crane, which makes the handling even easier.
To form an incuiry following information is needed:
Needed lifting load limit
Needed lifting height
Lenght of the arrow

To find the most suitable solution connect our crane department.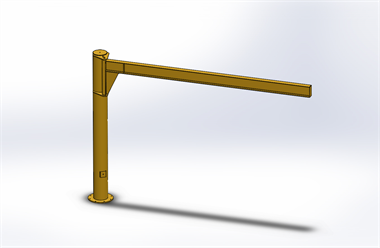 Column mounted jib crane with support from down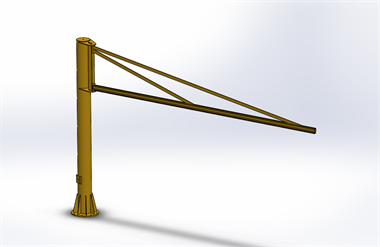 Column mounted jib crane with upper support and light profile