Top running bridge crane is the most common and flexible bridge crane type. Certex sells and mounts top running bridge cranes up to 250 ton. Top running bridge crane needs less room then other bridge cranes. Different design solutions ensure suitability to all types of spaces. According to the needed lifting height and load limit there are options of one beamed and two beamed cranes.
According to the style of work and needed lifting height you can choose between chain or wirerope electric hoist.
To form an incuiry following information is needed:
Needed lifting load limit
Needed lifting height
Lenght of the crane road
To find the most suitable solution connect our crane department.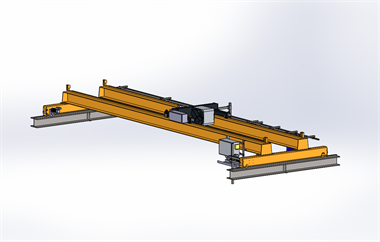 2- beam top running bridge crane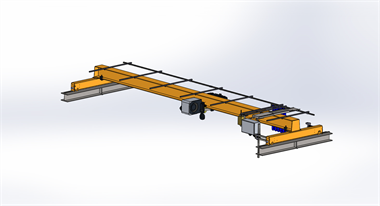 Top running bridge crane with electrical SWR hoist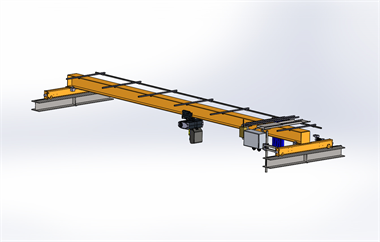 Top running bridge crane with electrical chain hoist