Design: Roundsling covered with extra protection sleeve and provided with strengthen eye in each end, assembled as tool in combination with lifting details in grade 8. Max manufacturing length 20 m.


Stretch with working load: 2-3%.

Length tolerance: Nominal length ±2%.

Material: Polyester. Resistant to most acids but not strong alkalizes.
Marking: The slings are provided with a label with manufacturer's symbol, working load limit (WLL) and CE marking.
Temperature range: app. -40° - +100°C.
Safety factor: Komponentit 4:1 ja päällysteraksi 7:1.
Grade: 8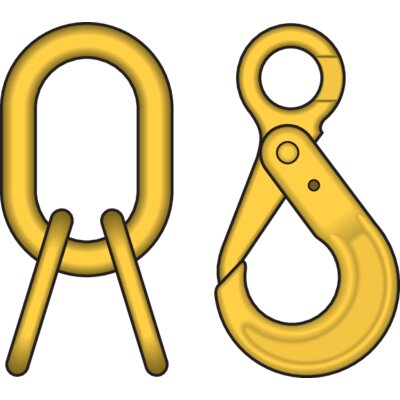 Select a row from the table below, then click the add to quote button
Download CAD

Description