General: Connector is a component of the personal protective equipment against falls from a height.
Connector is the openable device used to connect components of fall arrest equipment into complete fall arrest system.
Minimal static strength of the connector AZ014 is 20 kN. Opening - 24 mm
Weight - 80 g
Dimensions: 113 mm x 74 mm
Closing type: screw nut

Reference number of the device
• Number of the manufacturing series (month/year or year of the device manufacture)
• CE marking and identity number of the authorized body responsible for controlling manufacture of the device
• European standard
• Marking of the manufacturer or distributor
• Minimum strength for the major axis when closed and locked position.





Material: Aluminium – closing nut, main body, gate
Marking: •
Standard: EN 362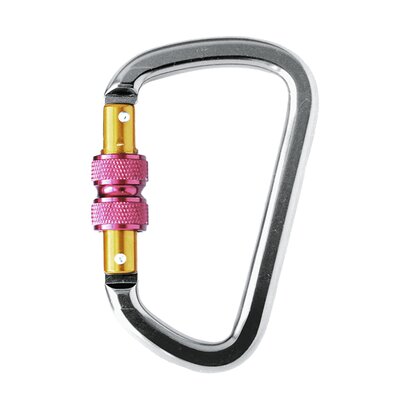 Select a row from the table below, then click the add to quote button
Download CAD

Description