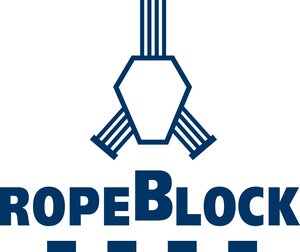 Intended for attaching of wire rope where switching often occur, e.g. blocks of mobilecranes, or to be able to adjust the length of the wire rope. See recommended assembly to get correct results.
Design: The wedge socket is delivered complete.

Marking house and wedge: Wire ø mm.

The dead end should have a length of 6 times the wire dia. with a minimum of 150mm.
Material: Cast alloy steel with high mechanical properties.
Finish: Blue painted or hot dip galvanized (OWS 0.25 to 0.5 is standard delivered with galvanized finish) / Pin or bolt.
Note: The efficiency of a 6 and 8 strand wire rope/wedge socket connection is 80% of the minimum breaking load of the wire but limited to the minimum breaking load of the socket (MBL).